Becca's Christmas Gift Guide 2020!

I love buying Christmas presents! I always buy them super early because December is always crazy busy for me with work and also my daughter's birthday. So I have everything brought and ready by the end of November and this year due to being locked in and not able to work I am even more organised than ever and actually have my presents all wrapped up and under the tree.  
I have put together this Christmas gift guide for 2020 with lots of my favourite beauty products I have been using this year as well as some lovely gift boxes that are out just in time for Christmas. None of my family and friends are allowed to read below as they will be getting what I have included!!
You may already know if you follow me on Instagram that Sienna-X is one of my favourite brands for skincare. They have put together some lovely pamper packages that will make the perfect gifts.
This is the Winter Glow collection for those wanting to obtain a beautiful winter glow with plump and hydrated skin, and those who want to sample a range of Sienna Skincare products! The Clay Mask is what I use on myself twice a week and has been created with a detoxifying formula including three hand-picked clays which absorbs excess sebum, toxins, impurities and traces of pollution, promoting a clean, healthy and glowing complexion, while The Facial Oil contains five botanical lipids with natural rosehip seed oil, expertly blended to create a nourishing and skin softening treat. The Winter Glow Gift Set also includes The Eye Cream to banish dark under eyes and reduce fine lines and wrinkles. To receive 25% off Sienna-X products you can use my code RS8SUBG and to read more about this brand and why I love them check out my previous blog on all the products to get me through lockdown.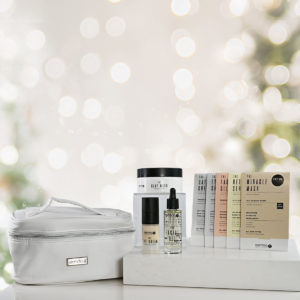 This beautiful set is designed by Pro make-up artist Benny Hancock, who has spent over a decade painting the faces of celebrities, supermodels and VIPs. He has over the years discovered how men's skin differs to women's and the look men want to achieve. Founded on the belief that make-up for men should enhance rather than conceal, Benny has developed high-tech, wearable formulations using superior ingredients to achieve the most natural finish. Resulting in lightweight yet hard-wearing products with invisible yet enhancing coverage; it's the ultimate no make-up make-up look for men.
This stunning collection contains the full product collection housed in a stylish presentation box and contains the full range of daily make-up essentials. A perfect gift or starter kit for the no-make-up, make-up look.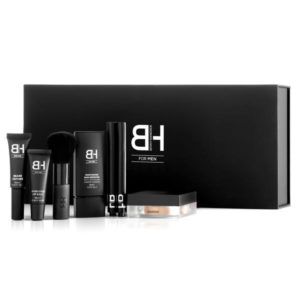 Nothing says Christmas like a coffret! So, whether you are choosing a fragrance you know they love or introducing them to something new, a fragrance coffret makes the perfect gift. Boots have an amazing selection, including all the top names like Moschino and Versace.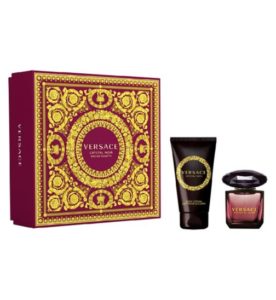 Everyone needs to sparkle at Christmas!! And my favourite go to glitter is Dust and Dance! All products are bio degradable and each glitter is made from a specially selected combination of sparkles, hand mixed to create unique products of glitter perfection. The three sizes combined in each biodegradable glitter give a truly bold and thick coverage for striking results. You can also use on your nails, in your hair or for a more subtle option as an eyeshadow. If you head over to my Instagram you will see lots of tutorials on how to recreate these looks. I also love the jewels, these are so fun for parties and I will be giving to my family to wear on Christmas day! You can use my code becca10 for 10% off.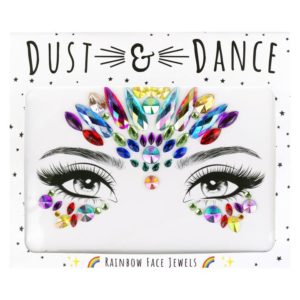 If you follow me on Instagram you will see I love Delilah makeup and have been using it for lots of my tutorials over the summer. Right now I am loving this gorgeous nude lip collection. Containing everything you need to create the perfect Nude lip. Plus it is 100% vegan and totally paraben free. They have a selection of different kits which make lovely gifts for any makeup lover out there.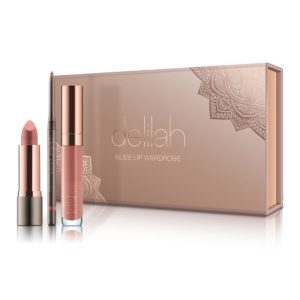 If like me you have a teenage daughter you will know about the obsession with instant fake tan. We have had some disasters over the years, with too dark, blotchy and the dreaded nightmare for me of tan being everywhere!! The Madame La La range have a great selection of self tans. The West Coast Face Bronzing Serum is super easy to use, you can apply using your hands just remember to was them thoroughly afterwards. The tan has the colour in so you can see where you are applying which should help stop you from missing any areas or applying too much. As well as tanning it is also innfused with Coco Water & Green Tea to hydrate and brighten. Antioxidants Vitamin C and CQ10 combine with Vitamins A, E to protect skin and fight signs of ageing, boosting cellular renewal and collagen for a smooth complexion.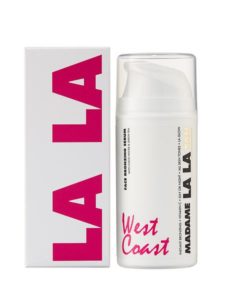 Balance Me is an amazing company I was lucky enough to work with on a photoshoot and ever since have been in love with their products. They aim to create balance in life and balance in your skin. They believe five minutes of self-care, through skincare can have a dramatic effect on your skin as well as your daily wellbeing. They have some lovely gift sets available which would make amazing Christmas presents.

Who doesn't love a Christmas candle and Neom always have the most beautiful Christmas collections. Christmas Wish Scented Candle is a comforting blend of 13 pure essential oils including Mandarin, Cinnamon and Tonka Bean to help you relax and unwind. It will fill your home with the traditional scent of Christmas.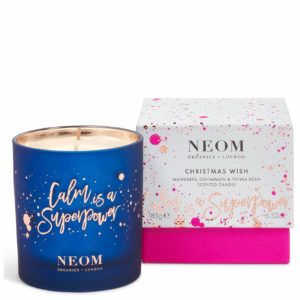 Stocking fillers:
Stockings are a massive deal in my family, and yes I still get one from my mum now. We would also get lots of the essential beauty products and I like to continue this tradition and do the same.
One item we would always get would be a mascara, I love the Poppy Sloane mascara as it is 100%completely smudge and flake free. This is due to a technology called tubing which means it wraps micro-fibres (or polymers) around the lash rather than covering it, As the mascara dries it transfers to a flexible tubular coating that doesn't transfer to the skin, the result is longer lashes with great definition which are 100% smudge proof. Another great feature is that it is easily removed , which is the common problem with most waterproof mascaras. I am really pleased to say that the Poppy Sloane mascara is hypoallergenic, paraben free, palm oil free and they have a vegan range. You can use my code BG20 to receive 20% off.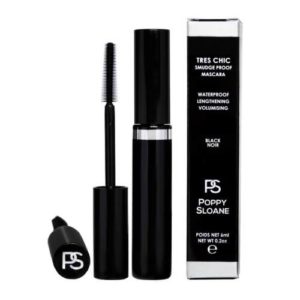 This is such a cute and funny little gift! It smells amazing with a pure blend of cinnamon, vanilla and citrus natural essential oils. Perfect for carrying around in your hand bag or having in the bathroom. This would make a really fun secret santa present.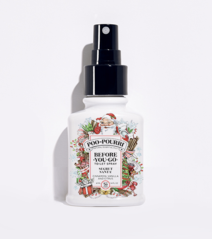 The Hollywood Browzer is super tiny but amazing little tool. It leaves your skin hair free in seconds with none of the hassle or pain of waxing, threading or tweezing. It removes all the dead skin cells and peach fuzz which results in makeup looking flawless and skincare being able to penetrate much more effectively.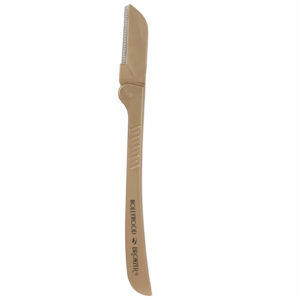 This Venus RoseGold razor leaves your skin feeling super smooth for longer. With a stunning RoseGold handle, that is solid metal and molded to your hand so you can glide smoothly over the skin. It feels amazing to use and will look super glamorous on the bathroom shelf.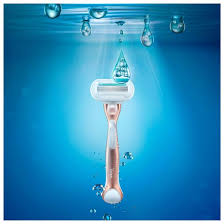 I love this brand, they create gorgeous hand made soaps and shampoos. They smell absolutely delicious, my favourite is the Coconut and shea butter. They will be perfect for stocking fillers. I love when you get to find out the story behind the brand and these guys have really love one….. "When you plant a tree, you commit to a long term vision of how beautiful that tree could be in decades to come. Sometimes even centuries. Starting Faith In Nature back in 1974 was a bit like that. It was a vision of what could be possible one day. A belief that the best companies could be ethical. That natural could be affordable. That doing right by the planet and its people was not only a choice, but our duty. Change doesn't always come quickly. But that's exactly why Faith matters so much."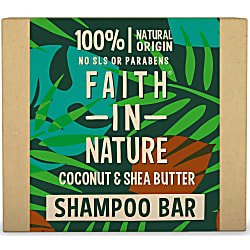 This year I really wanted to include small businesses as well. After such a hard year it is more important to small businesses. I am so grateful when any one purchases a voucher from me, it really does mean so much!! Here are some of my favourites….
Luxury Cheese Boxes
Cheese boxes from my lovely friend Lara's family dairy business, there are 3 different boxes to chose from prices starting at £30 Morgan's Dairy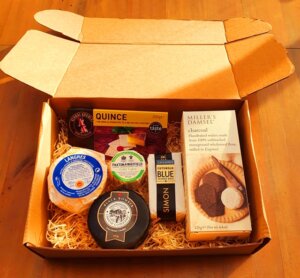 Manuka Honey
Manuka Honey and these delicious honey sweets would make a lovely gift. Manuka honey is so good for boosting the immune system, the second I start to feel a bit under the weather I make myself a honey and lemon. It really is the best medicine, other benefits of manuka honey include helping heal cuts and scrapes, clearing infections, easing stomach aches, improving digestion, and providing a natural energy boost.
It is also great for your skin and you can use honey as a face mask. It has antibacterial and antiseptic properties which are great for calming angry skin, moisturising, minimising dark spots and acne scars it can help appease include fine lines, excess oil and eczema or rosacea. Manuka Honey MGO sources their honey from Australia and is a family run British brand, their honey and sweets can be purchased from Ocado.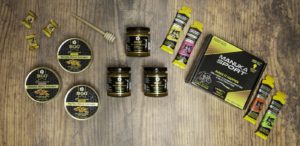 Holistic treatments
If someone you know needs a treat then my amazing friend Elaine Grace does the most wonderful holistic treatments including reflexology, guaha, energy healing and zonetherapy, I see Elaine every few weeks for a treatment and absolutely love it!  A voucher from her would make an amazing gift.

DIY Wreath kits
My friend Jess is the creator of Fluoresse, and creates the most gorgeous flowers for all occasions. She has Christmas DIY wreathe kits which includes everything you need to make a Fluoresse wreath from the comfort of your own home. Just add scissors, festive cheer and a door to show it off on! The DIY wreath kit is accompanied by an online step by step tutorial .
I hope you have enjoyed reading my Christmas Gift Guide for 2020!
Lots of love xxx