Professional makeup artist in Epsom, Surrey
Professional makeup artist with over 12 years experience available for bridal makeup, lessons and special occasions near Epsom.
Are you searching for a make-up artist to create the perfect makeup look for your special day? Do you need  to look camera ready for a special occasion or  to have new head shots taken for your website? Or maybe you want to try out make-up lessons with a professional make-up artist to learn new tips and ways of applying your makeup? Becca Gray is a professional  make-up artist based near Epsom with over 12 years experience. 
Becca trained  at the world famousLondon College of Fashion, where she received a BA Honours degree in Makeup for fashion and editorial. Since then she as worked on photoshoots, commercials, TV plus London and Paris Fashion Weeks.  Along side this she has worked in the Wedding Industry where she has where she has been part of hundreds of brides big day to create the perfect wedding day makeup. Becca has brought all of her past experience together  to now offer private Makeup lessons. A bespoke service that will teach you everything you want to learn about makeup. 
If you would like to find out more and check availability please give Becca  a call now on 07932 541 838.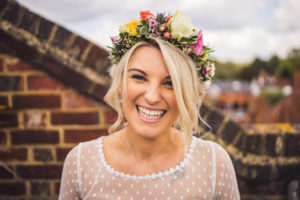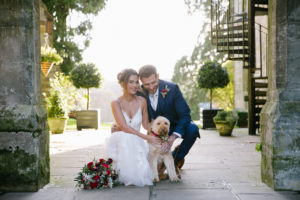 Are you looking for a makeup artist to create stunning bridal make-up near Epsom?
Becca will guarantee you receive the very best service from the day of your trial to the wedding day itself. Becca recommends all her brides book in for a bridal trial, during this time you will work together to create your dream makeup look. You can bring photos or even create a whole Pinterest board with different ideas of makeup that inspire you. will go by step by step of each different stage of makeup until everything is 100% perfect. 
At the trial we will discuss who else requires makeup on the day, we will then write up at a schedule to that on the day you know you can sit back and relax and leave the experts to all the hard work.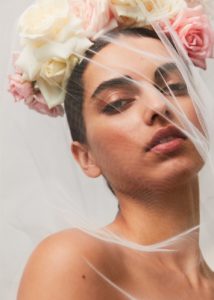 Are you looking to
 

update your style with Makeup lessons in Epsom?
Becca would love to show you different ways you can use Makeup to transform the way you look and feel about yourself. Whatever areas you would like to learn from how to create a 5 minute makeup to do every morning or how to create a smokey eye for a night outa make-up lessons will take you through the different steps to achieve this. Becca will give you a step by step guide to show you how to apply makeup on one side of your face which you willthen repeat on the other side, this way you will really get a good understanding of how to recreate the look by yourself. You will be able to ask any questions and go over areas. This will all then be recorded on a face chart and notes will then be written up and emailed to you. 
If you are looking for a fun way to spend time with your friends and learn something, why not consider a make-up lesson party? Just bring your make-up bag and we can help you get the desired looks. There will be plenty of opportunities to try lots of new make-up and colours and pick up plenty of handy tips.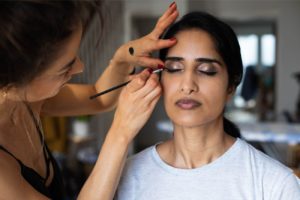 Professional makeup artist in Epsom for corporate events
 

and special occasion make-up
If you have a special occasion coming up where you  want to look your best, be it a work event, prom, dinner, awards night,photoshoot or party. Becca will be able to help you look and feel amazing. Becca loves to create a makeup look that is perfect for you. .
Becca is extremely passionate about her work and she will aim to create the perfect makeup look for each and every client. This will be  long-lasting, flawless make-up, which enhances the clients natural beauty whatever the occasion. She only uses high end brands including MAC, Estee Lauder and Bobbi Brown.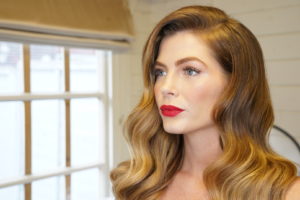 For wedding makeup, special occasions or makeup lessons in Epsom. then you can getin touch with Becca now by calling 07932 541 838.