Happy Halloween! Halloween Make-up is a great way to add some glitz and glam to your costume this Halloween. As a Make-up Artist I LOVE Halloween!!!! It's the chance to go wild with creativity and create some stunning looks.
The Glittery Happy Clown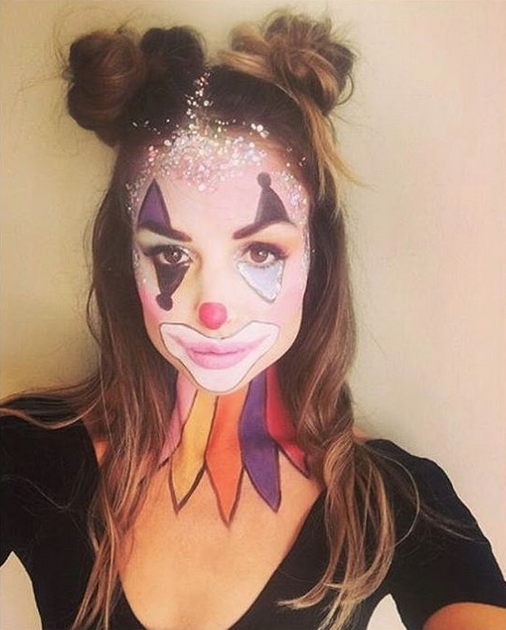 This look is so happy, bright and colourful for Halloween and perfect if you'd rather be sparkly than scary.
Day of the Dead Señorita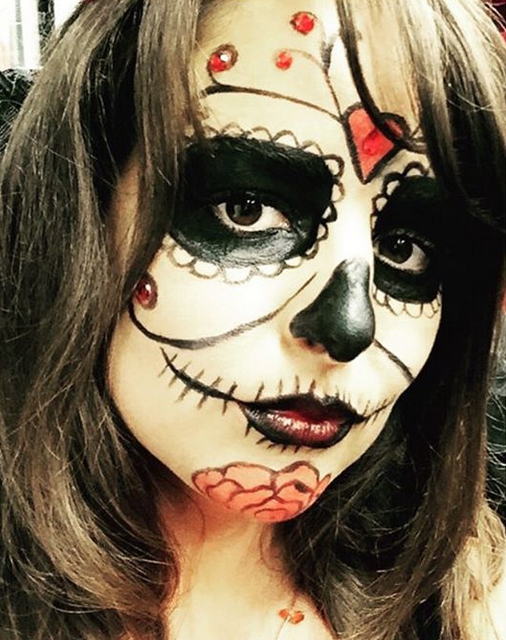 This is another colourful look for Halloween. Day of the dead costumes and make-up were incredibly popular last year and this was a look I did a lot for clients for their Halloween parties.
Just add glitter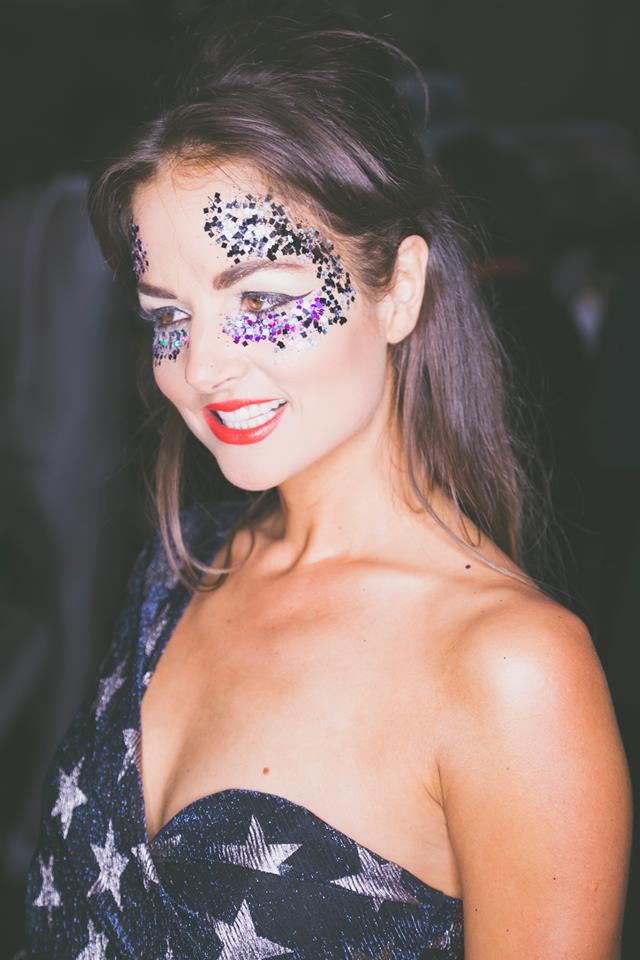 This stylish look for halloween adds some much loved sparkle to an outfit if you don't want a lot of face paint and make up.
Sexy saw and Zombie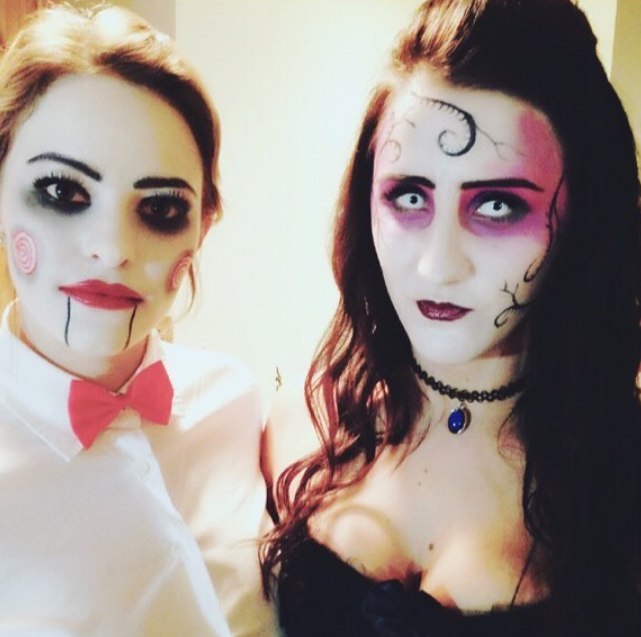 It is definitely possible to make halloween make-up look sexy as well as fun. I loved creating these two looks for clients and I can't wait to experiment on other sexy evil looks this Halloween.
Halloween Make-Up for Men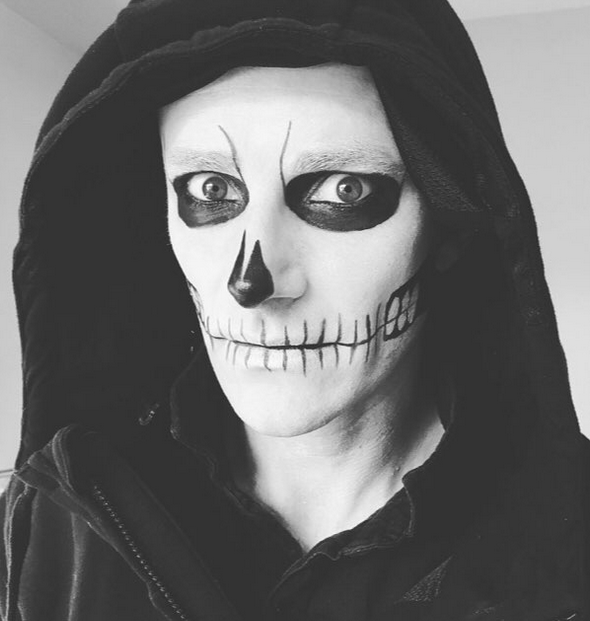 Cartoon Corpse Halloween Make-Up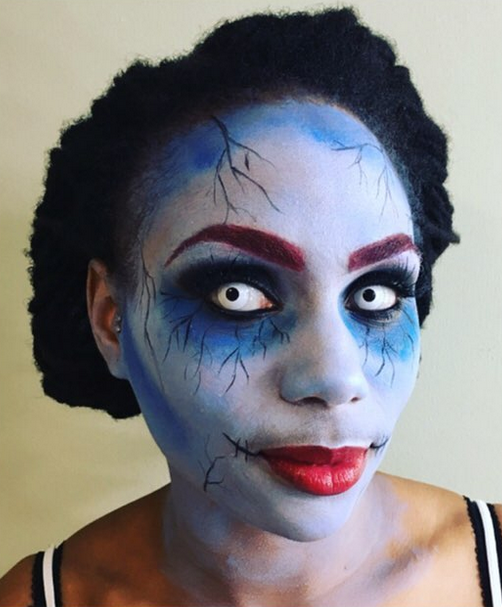 Cartoon looks are so much fun and I loved creating this corpse, zombie, undead look. The blue tones and red lipstick and eyebrows work so well together to make this striking look.
Killer Clown Halloween Make-up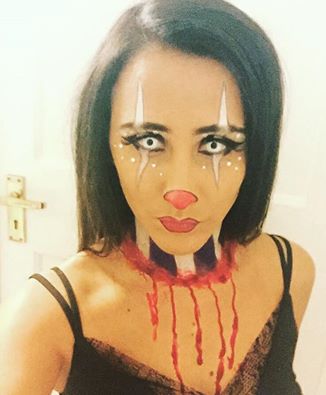 This is striking looking and can be made easily ghoulish with prosthetics to make it look like ripped skin and bubbling blood. Or if you want to take the killer clown to a more sparkly level you can add glitter to the blood or larger piece glitter around the eye.
Glitter Halloween Make-up; The Skeleton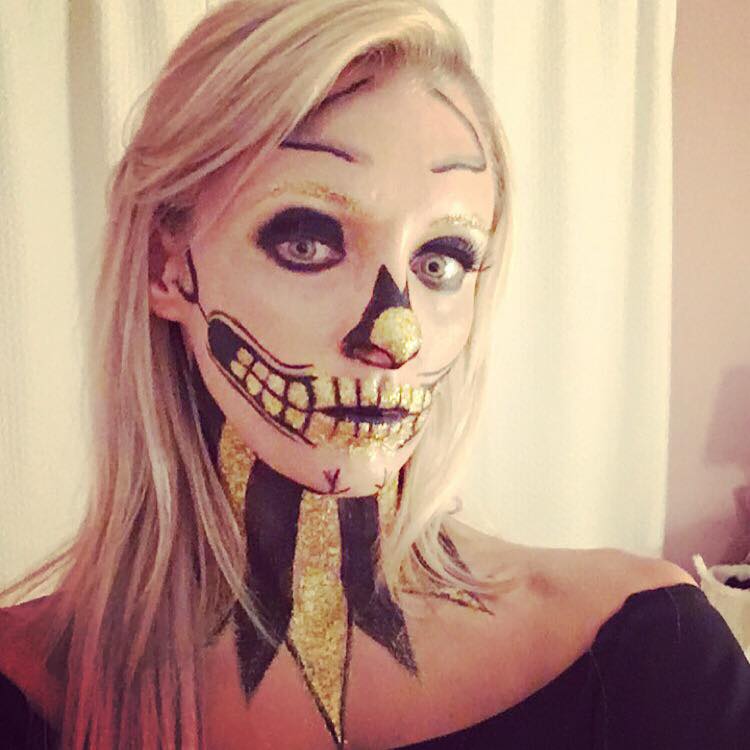 This look skeleton look is a favourite of mine to do at Halloween. Glitter is a fantastic addition to Halloween and I love working with it. The simple black and gold look, looks wonderful with a simple black or gold dress. For this look we combined the skeleton and killer clown look with the stripped collar.
Unfortunately it only happens once a year so I can only ever fit in a few Halloween Make-ups. Here are a few of my different Halloween looks from last year. They were great fun and each client was very pleased with the end result.
Halloween Make-up by Becca Gray