Botox, fillers, face lifts… we are in the times when it is very common to get a little bit of work done, some people talk about it, and some people prefer to keep it a secret. But, I have always been totally honest and open about everything I have ever had done. I want my clients and readers to see what is real and what has had a bit of a extra help, and also show what is available out there. Unfortunately some of these treatments get bad press, but in my opinion it it not the treatment that is bad, but most commonly the practitioner. I think the most important thing to do is always remember that 1) You are doing it for you, and 2) You have done your research!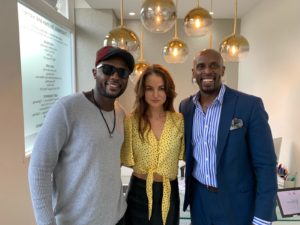 I recently collaborated with New Life Aesthetics for my first ever skin peel, (you can read all about this in my previous blog). I loved the treatment, the clinic and staff were all amazing. This is where I met Dr Don. Dr Don trained in surgery for 6 years before retraining and moving into General Practice for 5 years, this is where he found his passion for lifestyle and wellness. During his training he used Botox as a medical treatment, before he was introduced to the cosmetic side of things Dr Don made an important observation when helping people with various skin conditions like pigmentations, acne, and ageing lines. He discovered that the way people look and feel about themselves has a deep impact on their mental wellbeing and self confidence. This is why he truly loves the work he does, as on a day to day basis he gets to bring out the best in people physically, emotionally and mentally so they can go out and be the best they possibly can be.
This is something I for one can relate to, as this is exactly how I feel when I do makeup for my clients. Dr Don really understands the mental side of things due to his experience as a GP. The one thing he wanted to make clear was that the connection how people feel and the way they look is not so much about vanity, but more how they feel and identify with themselves in society. This can therefore make them feel better connected to the world they live in. I am no stranger to this theory as how I look definitely has an affect on how I feel inside, and I don't feel there is anything wrong with that as it's a very natural emotion. We all have unconscious biases but I always try not to judge anyone else on how they look. This is an interesting topic and definitely something I would actually like to look into in more detail and even dedicate an entire blog around, watch this space.
During my consultation with Dr Don regarding my lips, I told him how I have always felt my lips are too small compared to my cheek bones and nose, and that I would love them to be more in proportion with the rest of my face. I want to enhance the natural shape of my lips but only make them fuller. And hey! It's great to have fuller lips so I can show off my love of lipsticks.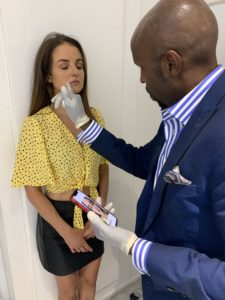 The treatment used to plump lips is known as Dermal Fillers, they can be used to treat everything from a hooked nose to deep lines around the mouth. Depending on your own natural metabolic rate the filler will last anywhere from 6 – 18 months. The actual treatment is really quick, and only  usually takes around 30 minutes. Dr Don will always start off with a free consultation, this way he can discuss exactly which areas you would like treatment for and how he can best help you. If all is ok you can go ahead and have the treatment on the day. During the treatment Dr Don told me he prefers to start off with the less is more approach, as you can always add more in the follow up consultation. This way you end up avoiding feeling as though you have done too much too fast, it's much easier to add more later than to take away.
During my initial consultation we discussed how I wanted my lips to look, he asked me various questions to figure out exactly what it is I wanted to achieve, from what I have seen and how I feel about my own lips. I wanted my lips to be natural but noticeable, my top lip was smaller in comparison to my bottom so I definitely wanted more in there to balance them out. Before you visit a practitioner I would definately recommend having a really good think about what it is you would like to achieve. Remember you have to work with your own lips as the initial starting point, and as Dr Don said. "it's always best to start with less and build up slowly".
To see my visit to New Life Aesthetics and watch the whole procedure:  https://www.youtube.com/watch?v=G9cu__Q_35I
Before and after: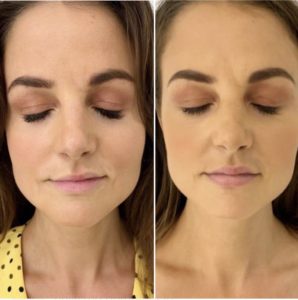 I am so happy with my new lips, I can't thank Dr Don and the team at New Life Aesthetics enough! To everyone else they probably aren't that noticeable, but to me it makes a huge difference. 
My next blog is going to be all about Botox! So watch this space.