Being the Mother of The Bride and groom is serious business. Even though it is of course an amazing experience it can be really stressful too. Quite often the mums struggle to find their outfit a lot harder than the brides and bridesmaids even do. I feel like there is a huge pressure to look a certain way, and this can be quite overwhelming for many people. I may not be able to sort out the outfit. But I can definitely help Mums when it comes to reassuring them with their makeup options.
Mums will be nervous they are going to look 'too made up', 'overdone', 'like they are trying to be younger than they really are' or 'they won't look like themselves'. These are all very common concerns, I hear over and over again and I can assure that I won't make you look like any of these things.
Why chose to have a trial?
One way to get around it which I would highly recommend for very nervous Mother of the Bride or Groom, is to have a trial before the big day. I highly recommended a trial for all of my brides, unless they are flying into the UK too close to the wedding day in which case we will just have a chat on the phone. You can read more about what happens at the bridal trial here https://www.beccagray.co.uk/bridal-makeup-surrey/ 
Having a trial will help put your mind at ease, we can carefully go through every single step of the makeup process. We can work out exactly what is the perfect amount for you. You will then be able to wear it for the rest of the day as though it was the wedding day, so you can get used to wearing makeup and how it feels. Quite often someone will love it so much that when it actually gets to the wedding day they will then want to add even a little bit more. This would be absolutely fine, as any little tweaks and adjustments can be made on the morning. But you take away the stress that maybe you won't like it, or won't have time to change anything if needed.
So then on the wedding day you can literally sit back, relax and enjoy the time to be pampered. If it is not possible to have a full trial then the other option would be to have a phone call to discuss the makeup look we will be creating on the day. We can discuss different colour options for eyes and lips, how you would like your foundation and the coverage. Any concerns or worries you may will be addressed now.
How much makeup is too much makeup?
I know one of the main concerns is that it will feel like you are wearing too much makeup. I always try and explain to clients that actually what can feel a lot in person may actually appear a lot less on camera. So it is all about trying to find the balance between feeling yourself and not feeling washed out on camera. I have demonstrated below a before and after of a makeup look to demonstrate this for the Mother of the Bride or Groom makeup look.
Before: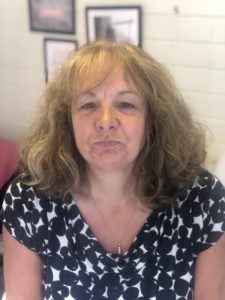 After: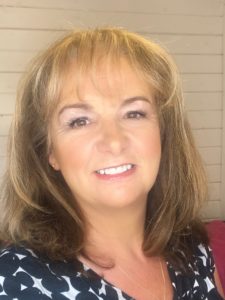 This will show you the before as well as the after. Because in the after photo it doesn't look like she is wearing a huge amount of makeup. But when you compare this to the before you can see there really is a big difference. For me this is a great balance that she did not feel too different from her normals self, but still special enough for the photos.
If you have the same concerns about hair then I would highly you recommend you get in touch with my colleague Roxy https://www.roxyfarrier.co.uk.
Roxy and I regularly work together on weddings and photoshoots. She will be able to advise the perfect hair style that will help you to look and feel absolutely amazing on the big day.
Any questions please don't hesitate to get in touch, and hopefully I will be able to help to reassure you and put your mind at rest.