My summer has been so crazy busy, mostly with wedding makeup and seeing clients, but also attending friends weddings, family over from the states plus a holiday to Spain. My hair has been totally forgotten about and I have been attempting to rock the beach wave looks, but even that has been a struggle with my hair getting so long, thick and unruly. When I heard that there was a new salon opening in Worcester Park I was so excited to go and visit and see what it is all about.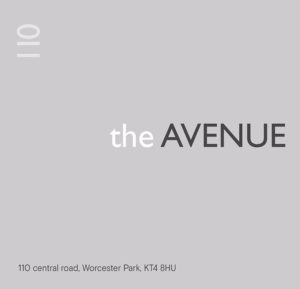 The Avenue is right in the middle of Worcester Park High Street, literally 5 minutes from my house, wahoo!! It is run by Alan who has been in the business for 12 years now (ask him why he first became a hair dresser when you go into see him – he would not let me write it in the blog). Alan is a L'Oreal colour expert, as well as being a brand representative for a number of different companies meaning he really knows his stuff. He has worked in a number of high end salons around the South West but decided it was time to venture out and do his own thing.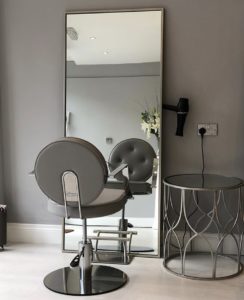 He brings high end hairdressing to Worcester Park, offering great services but also a cool and fun vibe.
Every day there is a different theme in the salon created by the choice of music: 
Thursday: Ibiza chiled
Friday: 80s and cheese
Saturday: chilled
Sunday: open by appointment only
Monday: RnB chilled
Tuesday: Jazz
Wednesday: Closed 
Plus on Thursdays it is Prosecco night, the perfect way to get your hair done ready for the weekend whilst enjoying a glass of Prosecco, also a great idea to book in with your friend and go together.
The salon opened just over two weeks ago and already the news is spreading and he is getting busy. I unfortunately missed the launch party as I was still on holiday, but booked in as soon as I was back as I so desperate to get rid of my crazy summer hair, and have a much more stylish look ready for Autumn. I had a few ideas before I visited and checked out a few photos on Instagram for inspiration to show Alan and ask for his expert opinion on what would work best on my hair. With curly hair it is not so simple as just having a 'quick cut', a lot of time and care is really needed to get the right shape, and I had to have a huge amount of weight taken out of my hair to create the look I wanted.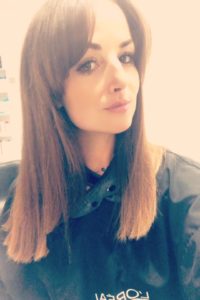 This has made such a difference, I honestly felt about a stone lighter, it has also made it so much easier to blow dry and style. He spent a long time creating the perfect cut and when we were happy with this I was given a blow dry and the perfect wave for me was created using tongs. I did not actually realise there was so many different 'waves' out there until I was asked which one I wanted and shown photos of the different types.
Before: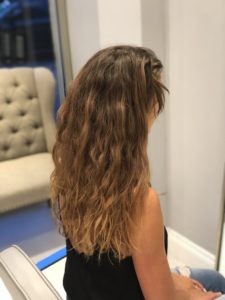 After: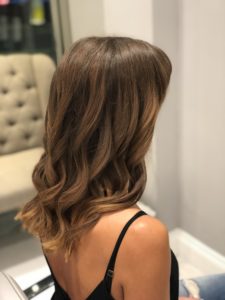 Throughout my hair cut experiencing, I was getting lots of tips of which products to use and how to keep my healthy and get it back to top condition. Alan applied a Moroccan oil Treatment which is offered free with every hair cut, this has made my hair feel soft and silky. The Avenue also offers Olaplex treatment, which is applied at the same time as when you get your hair coloured, to help prevent any damage (if only I knew this earlier). It is normal £25 but free at the moment with colour services. There are also some other great offers on at the moment including 30% of ALL colour services on a Monday and Tuesday, most salons only offer discounts on certain services but Alan promises there are no hidden costs and the price you see is what you get. 
Another thing I am super excited about at The Avenue is that soon there is going to be special lessons on how to teach your partner to Blow Dry. This is something I have said to my husband numerous times "if only you could blow dry then you could do the back of my hair". It is nearly impossible to get a sleek, smooth blow dry at the back when you have curly hair as you can't get the right angle yourself, so I will definitely be attending this and dragging my husband along whether he wants to come or not! 
The Avenue is all about loyalty, so if you rebook your next appointment whilst visiting you can save £10. 
My last favourite thing about The Avenue is that it is a dog friendly salon, and you could be lucky enough to meet the gorgeous Freddie and Dolly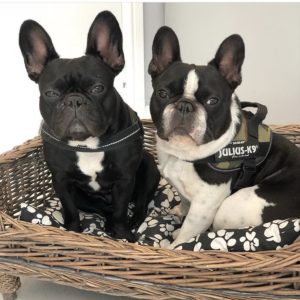 I am so happy with my new hair style that I have already booked to go back in next week for Brazilian blow dry treatment! 
For more information and to book in go check out www.theavenue.salon and dont forget to follow them on Instagram @theavenue.salon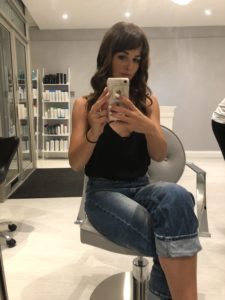 Enjoy! 
Love Becca x