Week 5 of lockdown… no lash appointments, no chance of a facial, no gel nails and no visits to see your makeup artist. This week I have put together this blog all about the Beauty Products to get you through Lockdown. I have had so many clients and followers messaging me with cries of help or what they can do to get through this. Yes myself and thank goodness everyone I know is safe at home, and there are so many people worse off who do not have this luxury.
But looking after yourself does make you feel better about things. I've heard of a lot of people struggling with mental health and it seems like men are struggling more then women. I am no expert but I wonder if it is because women are better are talking than men. I have loved all the messages from my clients and chatting away to them. I also know if I am having a particularly down day I ring a friend and then give myself a beauty treatment.
I have started makeup tutorials on Instagram, and I can't tell you how much it has helped me to feel better. I have had so much positive feedback from the tutorials and loving everyones questions for what they would like to see. So I have now put together a little blog with all my favourite products I have been using since the beginning of lock down. There are also a few products with discount codes for you to make the most of. Please get in touch if you have any questions and let me know what you would like to see next!
1.Skin
Lots of clients have been messaging about their skin, and how it is actually worse than normal and they have no idea why. I am exactly the same.. getting a few spots for the first time in years! Strangely I thought it would be better as I am not wearing makeup but actually what I realised by not wearing makeup then I am not cleansing, toning and moisturising every day like usual.
So I have started to use a new Skin care range by SiennaX. I have used Sienna-X for years for tanning and was so excited now they have their own skin care. So now I am cleansing with their cleansing balm, using their toner and day cream and eye cream every morning. At night time I am using the cleanser again and then alternating between the facial oil and retinol. Applying the miracle mask once a week and exfoliating twice a week. All of this has made a huge difference in such a short time! I am actually really enjoying giving myself mini facials, and will be doing a video very soon so you can practice on yourself at home. If you would like to purchase any of the Sienna-X skin care just visit their website www.sienna-x.co.uk and use my code RS8SUBG to receive a third off.
2. Facial Rollers to give yourself a mini facial
During lockdown I have had so much more time to learn new things and one of the things I have learnt is all about the ancient art of Jade Rolling and Gua Sha. These little tool have been used by women in ancient times to improve lymphatic drainage and improve circulation. I have been using this one from Lotus Beauty   and have already noticed a huge difference in my skin. It feels tighter, more toned and so much brighter. I will be adding this to my treatment menu post lock down. But if you would like to try for yourself you can watch my mini tutorials on how to use them on yourself which I post on Instagram and if you would like to purchase the roller you can get 15% off with the code Becca15.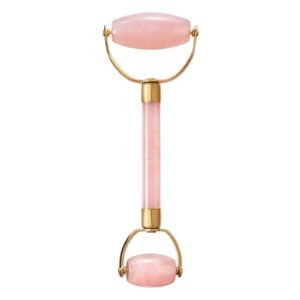 3. Makeup for glowing skin:
So with all these zoom calls I have lots of requests for natural looking makeup and how to apply it. Yes we still want to look good even if it is only for the screen.  I have been doing lots of demos over on Insta stories showing different makeup looks that you can recreate at home. One of the most popular products that I have got so much love for is Delilah's Pure Light Illuminating Powder. Use this over the foundation to create a glorious all over glow to give me  a pick me up. You can also use it as a highlighter on your cheek bones and on the eye lids to give extra shimmer.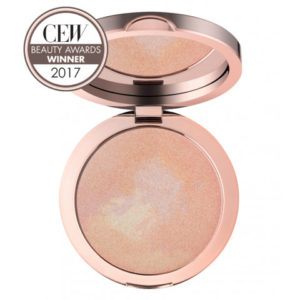 4. Lashes:
So all of my lash clients have been desperately texting me when all their Russian Volume Lashes have fallen out. I have been trying out a few brands and finally found a solution to keep us going before we can all see each other again. They are by a sister company to the brand I use on my clients, called Hanna Beauty Shop  and you can get 20% off if you use my code BECCA20. They are light and fluffy and come in different lengths so you can build them up to as full and dramatic as you wish. You can also reuse them, so in a pack which costs £12.99 you could easily get about 20 wears out of them.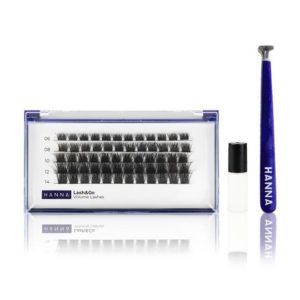 5. Mascara
For those of you who don't want to try out the lashes, or those that do but need something for every day then I have found the perfect smudge proof mascara by Poppy Sloane! Mascara is something I always get asked about, especially at weddings. Brides and in particular Mother of the Bride often worry about crying on the big day and the last thing anyone wants is big black panda circles!
After chatting with the owner yesterday I found out all about how this mascara is 100%completely smudge and flake free. It is due to a technology called tubing which means it wraps micro-fibres (or polymers) around the lash rather than covering it, As the mascara dries it transfers to a flexible tubular coating that doesn't transfer to the skin, the result is longer lashes with great definition which are 100% smudge proof. Another great feature is that it is easily removed , which is the common problem with most waterproof mascaras. I am really pleased to say that the Poppy Sloane mascara is hypoallergenic, paraben free, palm oil free and they have a vegan range.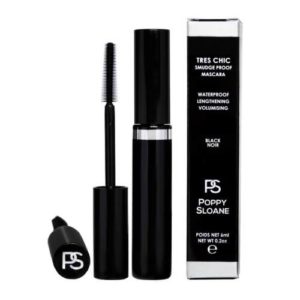 6.Nails:
If you have had to take off gels/ acrylics and are now left with broken, battered nails then it is time to give yourself a Mini manicure at home. I would recommend keeping nails as short as possible to stop them continue to break and use a strengthener like Nail HQs Nail Strengthener. Then apply Nail HQs oil as regularly as possible, our cuticles are going to be super dry from all the hand washing. Cuticle oil will not only help keep the cuticles soft which will stop you from picking any dry skin. But it will also help to nourish the nail bed which will help the nails to grow. These can be brought from www.soinvouge.com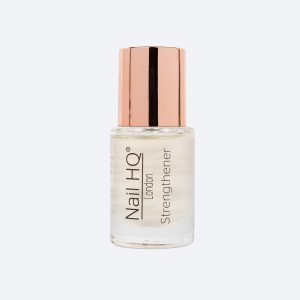 They also have an amazing selection of stick on nails, I applied a full set to my daughter and they stayed on all week. They are much thinner and delicate than other brands I have previously used so look elegant and glamorous.
7. Brows:
Lots of clients have been messaging about brows and how to keep them bearable during this time, my biggest advice would be to not do any thing crazily drastic like buy wax at home. I have been using Brushworks luxury brow set, which contains tweezers and brushes so you can shape your brows but not over pluck.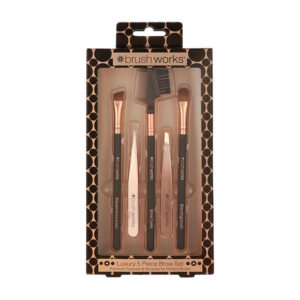 I would use this with a powder, I use Beautiful Brows which is sweat proof so will last all day. I find brushes and powder much easier to apply as you can build up gradually rather than a pencil which can give a harsh line. Start with using the mini comb to shape brows. Then use the angled brush to create the shape, following the direction of the brow. You can then use the flat brush to fill in any gaps.
If you want to try tinting your brows at home then I would highly recommend Sienna-X at home tint kits
Just make sure you follow the instructions and if you have any questions just let me know. You can use my discount code RS8SUBG to receive a third off.
8. Fake tan:
I have been using Sienna-X spray tan in my beauty room for 10 years! It was the best on the market then and still is. While I can't have a spray tan myself or can't give them to any one I have been self tanning at home. I use the gradual tan on my body for a natural glow, it is super easy to apply, just like a moisturiser.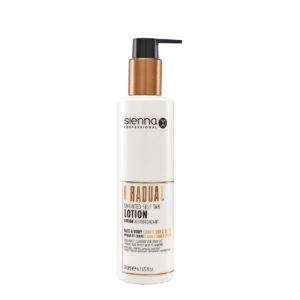 Then on my face I use the self tan mist I apply just before bed. A really light spray all over the face and then you wake up in the morning with a natural glow. It is definitely the quickest easier tan I have ever found. You can use my discount code RS8SUBG to receive a third off.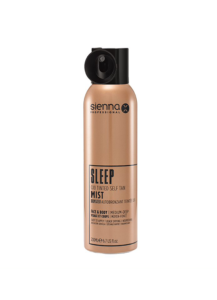 9. Sun cream:
We are so lucky that the sun has come out during lock down! But it is so hot and it is very easy to think oh it is only England and not really think about bothering to wear sun cream. But we really should be, especially on the areas that are particularly sensitive likethe face and hands. I have been wearing this vegan brand by Delph it is amazing value, priced at a fraction of other sun care brands. The lotion allows tanning whilst moisturising, replenishing and hydrating the skin during exposure to the sun. I have been wearing SPF 30 and have tanned really well without burning at all. I have also been making sure I use Delph's after sun lotion each evening with Vitamin E and Aloe Vera which is anti-inflammatory and soothing
.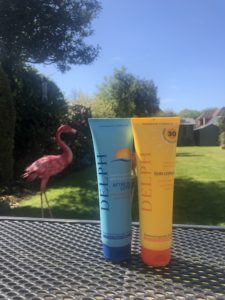 10. Feel Good Fragrance
"When life gives you lemons… wear a citrus based fragrance!!"
Citrus oils brings a feeling of joy when worn on the skin, so Kieren NYC perfume Sunday Brunch is going to lift your mood and give you that boost we all need right now. Smells are so important to for memories and the delicious citrus oils in this fragrance come from the sunny goodness of lemons grown in the Calabria region of Italy, and are bringing all their sunny goodness to you. So get spritzing away and think of past summer holidays and hopefully it won't be too long until we are off again.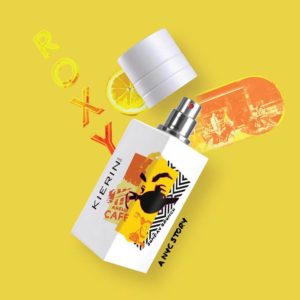 Available at www.asos.com
I hope you have enjoyed reading this as much as I enjoyed writing it for you! If you would like to read more please visit 
blog.  
If there is anything you would like to see in my next blog or any questions you have for my next tutorial then please get in touch.
Thanks,
Becca x