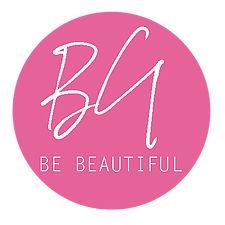 NAILS
2 Week Gel Manicure……………… £28.00
Manicure ………………………………… £25.00
Pampering Pedicure………………..£28.00
With nail art from ……………………£3.00
Gel soak off &tidy up………………..£12.00
EYES
Russian Volume Lashes………….£80.00
Infill every 3 weeks………………….£30.00
Party Lashes…………………………….£15.00
Eyelash Tint ……………………………..£10.00
Eyebrow Tint…………………………….£8.00
Eyebrow Wax and Shape………..£14.00
MAKEUP
Special Occasion……………………. £50.00
Makeup Lessons……………………  £70.00
With lashes add……………………….£10.00
We will discuss any ideas the Bride already has and decide the look together.  We will talk about what is going to suit your skin colouring, face shape and style best. We can go through all the potential looks for you on your big day!
Look at pictures and other references to help the Bride choose and explain what she wants (feel free to bring any pictures you've collected).
If you are going to have a spray tan for your wedding day, it is a good idea to have it done the day before your trial as the tan will have a dramatic effect on the final look.
When decided we will do a full run through of the make-up, including fake eyelashes if you choose to have them and make any amendments until the Bride is 100% happy. The make-up design is recorded on a face chart. Any product recommendations will be discussed now.
Finally, we will discuss how many other members of the bridal party and/or guests will want their make-up done on the day, and a schedule of the wedding day is written up.
On your wedding day, I will come to your home, or chosen destination in plenty of time so that you can relax and enjoy the preparations.
I will start with all the other members of the bridal party, saving the most important till last!
At least 1 hour will be allowed for the bride's make-up and around 45 minutes for each other member.
I will then do a final round-up, apply lipstick and make any touch ups just before you are due to leave.
My aim is to leave you feeling calm, confident and looking absolutely beautiful for your big day.
If you have any questions or need any further information, please do not hesitate to get in touch! I look forward to hearing from you.
Further Information & Pricing
BOOKING FEE
To secure your date there is a booking fee of £50 which will be deducted from the final balance. This fee is non-refundable if you change your mind about the booking.  Dates cannot be held without this payment.
CONSULTATION AND TRIAL
THE BRIDE
At Becca's Beauty Room in Worcester Park – £70
At the location of your choice – please contact for a quote
WEDDING DAY
Bride – £130
Bridesmaids £50.00
Bridesmaids under 14 £15
Other guests – £50.00
TRAVEL COSTS
30mins  –  no charge / 45 mins – £30
1 Hour –  £35 / over 1 Hour –  £45
Where applicable, congestion charge and parking will be added.
*PLEASE  NOTE
There is a minimum charge of £200 (eg: bride plus 2) for Sat/Sun weddings during the peak months (July, August).
Bridesmaid only bookings incur an additional charge of £100
Sunday's and Bank Holidays have an additional charge of £50.