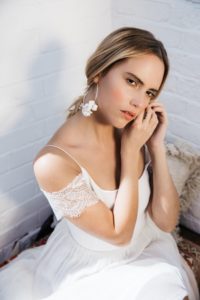 I recently collaborated with bridal dress company Soon Bride. To showcase their latest collection of wedding dresses for their Bridal Styled Shoot.
In my job I am very lucky to work with a huge range of people from brides, to private clients as well as many others in the wedding industry.
About Soon Bride:
I fell in LOVE with their dresses as soon as I saw them and was so excited to get this opportunity to work with them. Here is a little bit about them…
"SOON BRIDE IS FASHION-FORWARD DESIGN BLENDED WITH DELICATE DETAILS TO MAKE DREAMY AND WEARABLE SILHOUETTES FOR THOSE SEEKING A RELAXED WEDDING STYLE. WE'RE FOR THE ROMANTICS, THE DAYDREAMERS, THE ADVENTUROUS AND THE NONCONFORMIST. WE'RE FOR THE VINTAGE-LOVERS AND THE BAREFOOT-BOHEMIANS. NO CHIGNONS, NO CORSETS AND NO FROUFROU.
WE LOVE RED CARPET GLAMOUR AND FESTIVAL CHIC, COMFORT AND LUXURY, VINTAGE STYLE AND MODERN SIMPLICITY. WE DEMAND A NEW VERSION OF WEDDING ATTIRE TO BREAK THE BRIDAL MOULD, ALLOWING YOU TO MOVE, DANCE, PLAY AND REVEL IN THE MAGIC OF YOUR BIG DAY.  JUST RADIANT, NATURAL BEAUTY. "
Styled Shoot Makeup Look 1:
Soon Bride gave me a brief to create a make up look to work with and compliment the dresses! I wanted to highlight the dreamy, romantic and vintage feel of the dresses.  To create this look I went for a soft and very natural makeup. To do this I used the lightest foundation as the model has beautiful skin. I achieved this with just the tiniest amount of MAC Face and Body to give the skin a gorgeous all over tone but not to cover it up.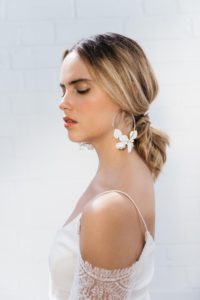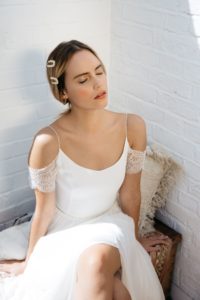 I wanted to highlight the models natural beauty and used a peachy blush with a matching lip. To do this I used lipstick for both, to give the cheeks a dewy look and to stop them looking overly made up. The eyes were kept really simple with a light sheen, and a little bit of mascara to define the area. The amazing Emma created the most stunning hair to match, you can visit her website at http://www.emmakimhairdressing.com
Look two on our Bridal Styled Shoot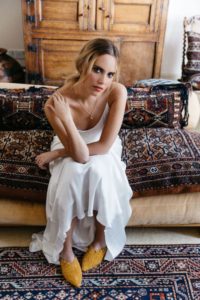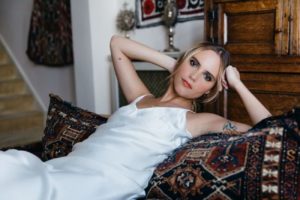 I created this look to create an 'after party' makeup look. As though the model has has the best ever wedding night party and been partying all night. I wanted the bring out the 'Barefoot Bohemians' personality that Soon Bride brought to their dresses. Slightly hippy but with a sexy edge. To achieve this look I mixed eye shadow with lip gloss to create a messy finish. I applied it roughly and smudged it under the eyes to create that sexy, come to bed look.
More of my favourite images from the Styled Shoot: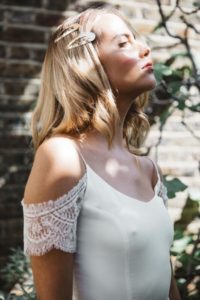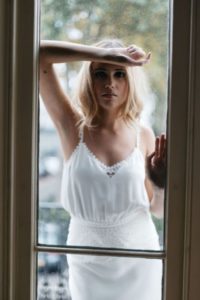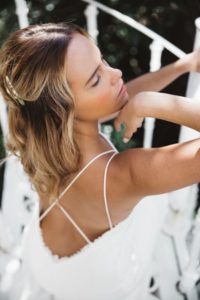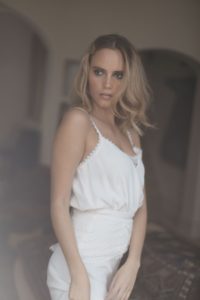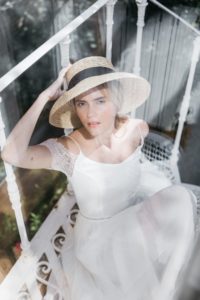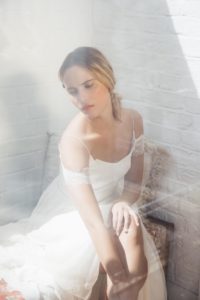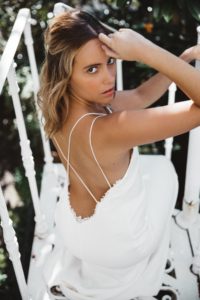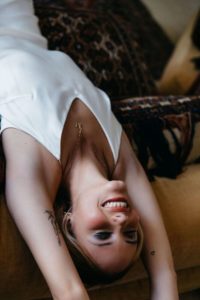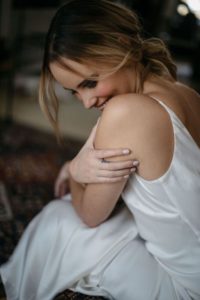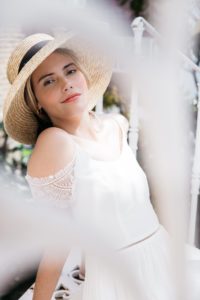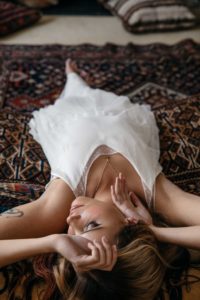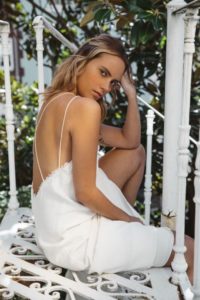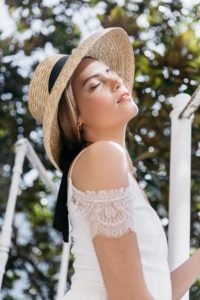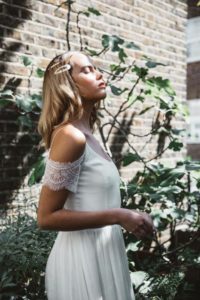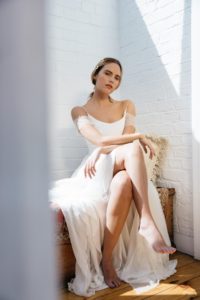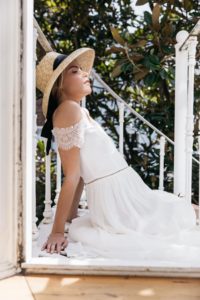 To see other Bridal Styled Shoots, please visit: https://www.beccagray.co.uk/photoshoot-gallery/